Though great progress has been made in medicine, current evidence-based and palliative treatments are increasingly unable to keep pace with patients' needs, especially given our aging population. There are few effective ways to treat the root causes of many diseases, injuries and congenital conditions. In many cases, clinicians can only manage patients' symptoms using medications or devices.
Functional medicine is a game-changing area of medicine with the potential to fully heal damaged tissues and organs, offering solutions and hope for people who have conditions that today are beyond repair.
The American Academy of Anti-Aging Medicine defines Anti-Aging Medicine as:
The exploration and application of innovative diagnostics and therapeutic interventions that aim to detect, prevent and treat aging related diseases.
Functional medicine itself isn't new — the first bone marrow and solid-organ transplants were done decades ago. But advances in developmental and cell biology, immunology, and other fields have unlocked new opportunities to refine existing functional therapies and develop novel ones.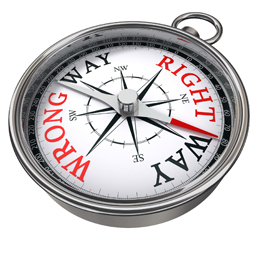 At Entrada Medical Group we recognize that the concept of Anti-Aging/ Functional Medicine is not a new idea and that men and women throughout history have sought ways to slow or even stop the aging process for generations. This type of medicine has been studied for decades and we are disovering new therapies and modalities each and every day, with ground-breaking research happening at lightening speed and cutting- edge modalities evolving.
Today, the field of Anti-Aging Medicine has taken this quest of "eternal youth" to new heights. Women and men are refusing to accept growing old as an inevitable process, making the demand for this specialty to become more diversified and complex than ever before.
The medical industry in this country is trained to treat disease once it has occurred (reactive), rather than to help prevent the process before it starts (prevention). Inflammatory processes start breaking down our pathways, depleting our enzymes and aging ourselves from the inside out and we only realize the ailments once they have been present for quite sometime. We here at Entrada Medical Group make it our goal to prevent those diseases from ever developing in the first place.
Our Team of Experts
Dr. Barrett is a certified member of the American Board of Anti-Aging and Functional Medicine. They are currently both working towards finishing their Masters Certification in Functional Medicine. Dr. Snyder joined the EMG family and has been practicing and teaching Anti-Aging Medicine for the past 15 years. His enthusiasm and dedication to his patients is unparalleled, as is his loyal following of clients. Dr. Clark is currently a member of the American Academy of Anti-Aging and a practicing physician in the field of Anti-Aging. They have all utilized their experience and education to build on the latest innovations in biomedical technology by offering a natural approach to health care while keeping up to date on all the latest research and the safest most current supplements.
Everyone at Entrada Medical Group understands that nature designed the human body to essentially begin to fail once we have passed our reproductive years. It is between the ages of 35 - 45 years that hormones and many nutrients no longer remain at youthful levels, thus the inevitable decline of human physiology begins. However, we believe that by providing our patients with a choice of the most current therapies in nutrition, vitamin and hormonal supplements, this decline need not be so rapid or apparent.
Our Committment
It is important for our patients to realize that not all aspects of aging should carry a negative outlook. Life experiences, acquired intelligence, education and wisdom to name a few are all very positive components that come with age. There are even authors and Physicians' who prefer the term "longevity medicine" instead of "anti-aging" medicine to emphasize the positive aspects of aging.
The benefits of the unique "doctor-patient" partnership, through commitment to the Program, produce real and substantial results. Many of our patients report enhanced energy, libido, sleep, cognitive function, physical strength, endurance and emotional balance.
Entrada Medical Group
will never make any outrageous claims that we can cure all diseases or make you live an extra 100 years. What we will promise is to employ natural herbs, supplements and if indicated, hormones such as bio-identical estrogen, testosterone, progesterone and/or human growth hormone to make you feel years younger and maintain your youthful energy, vitality and appearance.
Our Functional Program offers our patients comprehensive concierge-level health maintenance, appropriate supervision of bio-identical hormones (BHRT) and dietary supplements, and provider/patient communication in a professional and private facility. Your participation in our Anti-Aging Program ensures that your care is rendered by physicians who are Board-Certified by the Americal Board of Anti-Aging and Functional Medicine.
What We Treat
BHRT: BIO-IDENTICAL HORMONE REPLACEMENT THERAPY
Hormones that are identical in molecular structure to the hormones we make in our bodies. They are not found in this form in nature but are made, or synthesized, from a plant chemically extracted from yams and soy. Bioidentical estrogens are 17 beta-estradiol, estrone, and estriol. Bioidentical progesterone is simply progesterone. It's micronized (finely ground) in the laboratory for better absorption in the body. Bioidentical hormone therapy is often called "natural hormone therapy" because bioidentical hormones act in the body just like the hormones we produce.
HGH: HUMAN GROWTH HORMONE
At age 25, the HGH level in our body is around 600ug. by age 60, the amount can gradually decline to 15%, or 90ug. When HGH decreases, our bodies age faster. Most hormones, like estrogen, progesterone, and testosterone significantly decline as you age as well. If laboratory evaluation indicates a growth hormone deficiency, replacement may be indicated.
TA-65
Telomeres are structures at the ends of chromosomes that shorten during cell division and during the aging process. To delay this cellular aging, human T cells activate the enzyme telomerase, which binds and extends the telomeres. TA-65 increases telomerase activity, activates the telomerase pathway and increases proliferation. TA-65 helps keep cells functioning in a normal and healthy pattern