BOTOX Cosmetic is a simple, nonsurgical, physician administered treatment that can temporarily smooth moderate to severe lines in people from 18 to 65 years of age. It is the only treatment of its type approved by the Food and Drug Administration (FDA).
BOTOX is considered the gold standard for treatment of wrinkles, lines, and the aging face of women and men. BOTOX is a highly purified, naturally occurring protein which has the ability to very precisely relax the muscles to which it is injected. The resultant relaxation of treated muscles can last 3 to 4 months, and may not alter your natural expression or features.
One 10-minute treatment - a few tiny injections - and within days there is a noticeable improvement in moderate to severe facial lines, taking years off of your appearance.
Indications and Treatment Areas
| | | | |
| --- | --- | --- | --- |
| | | | |
| | | Armpit (Excessive Sweating) | |
| | | | |
The Procedure
Getting Botox takes only a few minutes and doesn't require anesthesia. Botox is injected with a fine needle into specific muscles with only minor discomfort. It generally takes three to seven days to take full effect, and it is best to avoid alcohol starting at least one week before the procedure. You should also stop taking aspirin and anti-inflammatory medications two weeks before treatment to reduce bruising.
I refuse to be injected by anyone other then a board certified doctor and that is why I turned to Entrada Medical Group. These doctors know the facial muscular, structure and plains of the face. When the Botox is injected properly your results will be great. It's great for little lifts and wrinkle reducers in certain areas of the face.
Before and After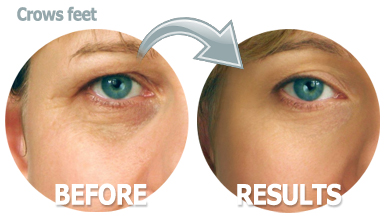 Lasting Impact
The effects from Botox will last four to six months. As muscle action gradually returns, the lines and wrinkles begin to reappear and need to be treated again. The lines and wrinkles often appear less severe with time because the muscles are being trained to relax.